Tree Pruning and Vegetation Management Services for Utilities
The Asplundh Tree Expert Company provides services for clearing vegetation and pruning trees for telecom companies, electric utilities, municipalities, railroads and pipelines. It operates in the US, Canada, Australia and New Zealand. Their services include construction, meter reading, utility pole maintenance, power line design, road lighting, traffic signal construction, GPS mapping, engineering as well as inspection. Asplundh is owned by UtiliCon Solutions and is headquartered in Willian Grove, Pennsylvania.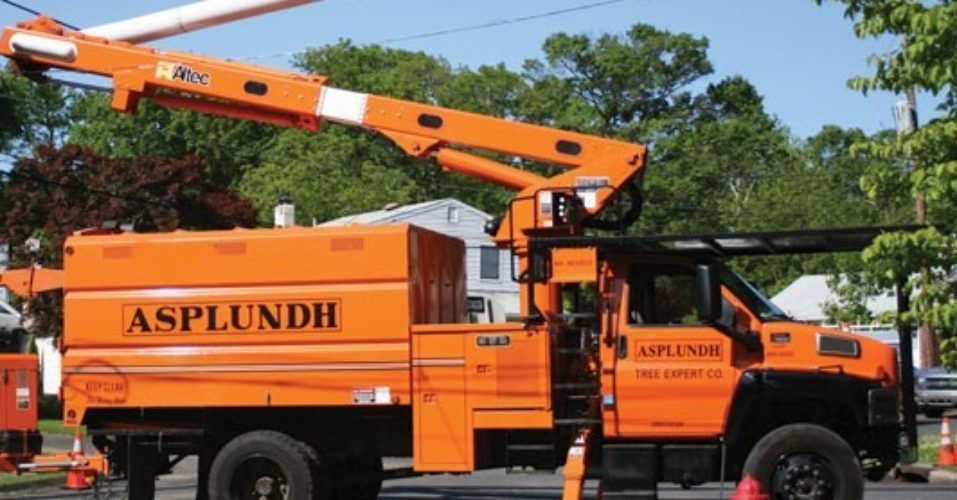 What Are Their Services?
Line Services
Storm Response
Herbicide Application
Specialized Equipment
Aerial Side Trimming
Who Do They Serve?
Asplundh Tree Expert Company serves the following markets.
· Investor-Owned Utilities
Jobs performed range from restoration work during storms to routine clearance, vegetation management on distribution and electric lines. This work is needed for uninhibited power supply. These comply with the North American Electric Reliability Corp (NERC).
· Electric Cooperatives
Major electric cooperatives rely on their Asplundh services for their manpower, special equipment and over 60-year experience in taming vegetation.
· Municipal
For municipalities, Asplundh performs services like:
Park and Street Tree Pruning
Stump grinding and tree removal
Emergency Storm Response
Herbicide Application
Technical consulting
They also assist in Mitigation and treatment plans and invasive pests.
· Railroads
For the rolling stock industry, Asplundh assists in On-Off Track Spraying, Tree and Bush Cutting Chipping Mowing and Mulching, Land Clearance, Herbicide Sales, Hy-Rail Fire Control Services, Removal of Pole lines and emergency response.
· Pipeline
For gas and oil pipeline, Asplundh has services that include Right-of-way clearing, Mulching, Side Trimming, Herbicide Usage and Accessing Roads and culverts.
· Highway-DOT
Specialized equipment is used to provide cost-effective solutions for national, state and local roads and highways like side trimmers, chippers and herbicide equipment. These are used for sight-line issues, overhanging canopies, invasive plants and weeds, debris removal from thunder and storms and post-storm FEMA as well as reimbursement.
· Residential and Commercial Spaces
For residences and commercial establishments in Canada, Asplundh helps in tree pruning and removal. They also help in brush chipping, stump grinding and herbicide application in these areas.
What Are the Safety Standards at Asplundh Tree Expert?
Asplundh complies with vegetation management standards complying with the North American Electric Reliability Corp (NERC). For Aerial Side trimming services, their helicopter partners and employee safety is in line with the FAA. The company abides by the norms laid down by the Occupational Safety and Health Act (OSHA) and the American National Standard Institute (ANSI) to provide occupational safety for their employees. A lot of training is extensively conducted for specific safety in different fields of operation through Line Clearance Qualification Standard.
They have an AVMS vehicle tracking and storm emergency crews that are well trained and equipped to handle these tasks. Asplundh also supports extensive research and demonstration sites for better management of vegetation and herbicide in a sustainable manner. For integrated vegetation management (IVM), they have an Arbochem Products Division for training and product information purposes.
Final Verdict
Asplundh Tree Experts should be your go-to choice for vegetation management services. Their services are critical for any state emergency preparedness and utility industry and are in line with the safety standards of government and international bodies.